Ricafrica Creatives
Our founder, Kim, has traveled far and wide to bring you beautiful pieces form across Africa. Along the way she has met some extremely talented creatives that she is proud to represent through Ricafrica. Ricafrica provides the opportunity for anyone, anywhere to respectfully and sustainably celebrate African creativity. We partner with talented creatives from across Africa to source a variety of unique handmade goods that are made in Africa. Learn more about some of the talented people behind collection below.
Zulu Artisans
Many of Ricafrica's beautiful beadwork is sourced from Zulu artisans from rural villages in South Africa. Beadwork is practiced by Zulu women and is passed down through generations by the older women in the family. Beadwork empowers these women and their communities as it is often their primary source of income.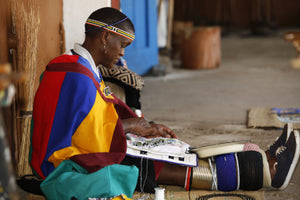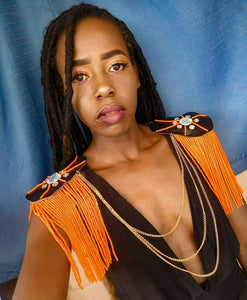 Epic African Jewellery
Epic African jewelry is a small, Kenya-based business that was founded by Sharon Wendo (featured image). Sharon is a 26 year, only child of her single mother. Sharon founded Epic African Jewelry one and a half years ago because of her love for jewelry and fashion, and inspiration to merge the two to celebrate African culture.  She is now a full time creative, making handcrafted jewelry, and is infamous for her intricate body jewelry. Sharon says that one piece of body jewelry can take as many as 50 hours to make! Sharon's goal is to expand her brand globally and eventually set up stores in different countries.
Shea by Maseba
Shea by Maseba is a Ghanaian beauty and skin care brand that was founded in 2019 by a young woman by the name of Abena (featured image). The business idea was inspired by Abena's positive experience with using Shea Butter products: she found that the natural ingredients made her skin look and feel healthy and this was affirmed by the constant compliments she got about her skin. Abena decided that she would start a skin/hair care line composed of 100% organic products to help other people achieve healthy skin. Fast forward to today, Shea by Maseba is an impactful brand that sources its ingredients from local farmers in the upper west region of Ghana and works with a group of women who handcraft the soaps, oils and butter in her collection. We are proud to be the first US distributor for Shea by Maseba and look forward to helping the brand grow internationally.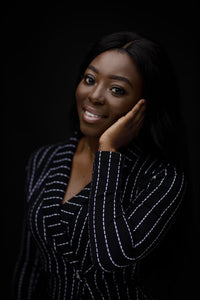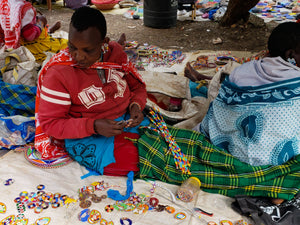 Maasai Artisans
Much of the beadwork sold by Ricafrica is sourced from Maasai artisans and traders. The Maasai tribe, located in the Central and Southern part of Kenya and Northern part of Tanzania, is well known for its traditional handmade bead jewelry. Beadwork has been an important part of Maasai culture for many years. Maasai women set aside time every day to meet and work on beaded jewelry which includes colorful necklaces, bracelets, and pendants. It is considered the duty of every Maasai women to learn the jewelry making craft. All the tribes beadwork is made by the women but is worn by both women and men.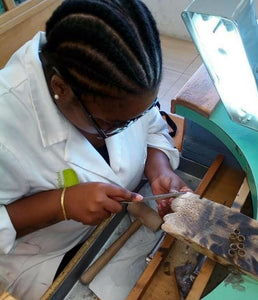 Ditsala Designs
Ditsala Designs' jewelry is handmade in South Africa, using materials sourced from African suppliers; our suppliers are not normal suppliers but come from rural areas supporting cultural wealth of particular areas. Our designs are unique, exclusive, original and of high quality. We consider our jewelry pieces as an investment, 100% African. We are arrogant about our quality and always deliver quality pieces to reflect what Ditsala stands for.
Gerald (Kenya)
Gerald is tailor who is based in Nairobi, Kenya. Gerald makes all the head wraps that are sold on Ricafrica.com. Head Wraps hold ancient cultural and spiritual significance in African communities that have persisted through generations.
Fatima Handwork
Fatima Handwork is a woman-owned business based out of Teshie Ghana. It was founded by talented woman called Janet Pobee-Biney who makes a variety of gorgeous accessories including jewelry, bags, shoes, etc.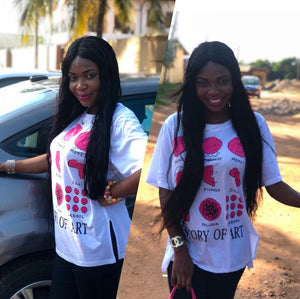 Mawoko Fine Arts
Mawoko Fine Crafts is a community project that is based in Zimbabwe. Mawoko means 'hands'. Mawoko empowers women and youth through skills training. Members of the Mawoko team are trained in different skill sets. Some are trained in crotchet, whilst others are trained in paper bead jewelry and macramé beading. Mawoko was inspired by the late Mabuyesititshini Assah Bamu and brought to life by her daughter Dr Pamhidzai Bam.
Peter Nyambara
Although Peter is currently based in South Africa, he is half Kenyan, half Ethiopian. Says he got into the business of making and selling African creative goods because he was born into it; His mother was an entrepreneur, doing the same. Peter said when he was younger his mother would give him a sales quota to meet before he could go out and play. Our catalog includes some of Peter's beautiful handmade bracelets that are made with various stones and beads.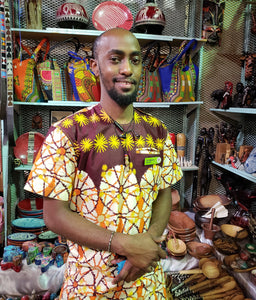 Audrey Jewellery
Creating their own range of Jewellery has always been a passion and dream for the two Sisters Aude and Verona Loemba.  Audrey Jewellery gets inspired from the African and European fashion trends. The two sisters have worked hard to create a variety of handmade and custom made jewelry accessible to all, in various designs, colors and styles to meet the unique needs of the everyday women and men. They note, "jewelry should be the finishing touch that perfects an outfit and should be able to be worn for any casual, business and formal occasions".
Choosing a selection results in a full page refresh.
Press the space key then arrow keys to make a selection.
Use left/right arrows to navigate the slideshow or swipe left/right if using a mobile device